Search and navigate to motorcycle parking bays with our nationwide maps and parking data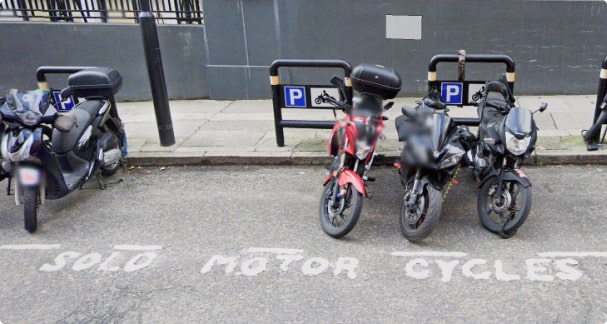 Search for Motorcycle Bays
Search by area, place or postcode for the best motorbike parking options on our maps. 

Size, Security, Cost and EV Charging
Select a parking bay in the app to view all its features.
View the latest reported status of the bay for up-to-date information from the streets. Members can easily select from Active, Suspended or Gone.

Help contribute to the maps and add new bays in the app. All new data is reviewed before going live.

Select a bay to view the local parking information which applies in that city, borough or zone.
We take the exact coordinates of the bay and open them in your favourite navigation apps with a tap of button.

Quick link to open Google Street View at the bay's coordinates.

Join as a member to unlock the complete suite of features.
Open the app through your browser, on any screen size.
User reporting, discussion, messaging
Search and save for later